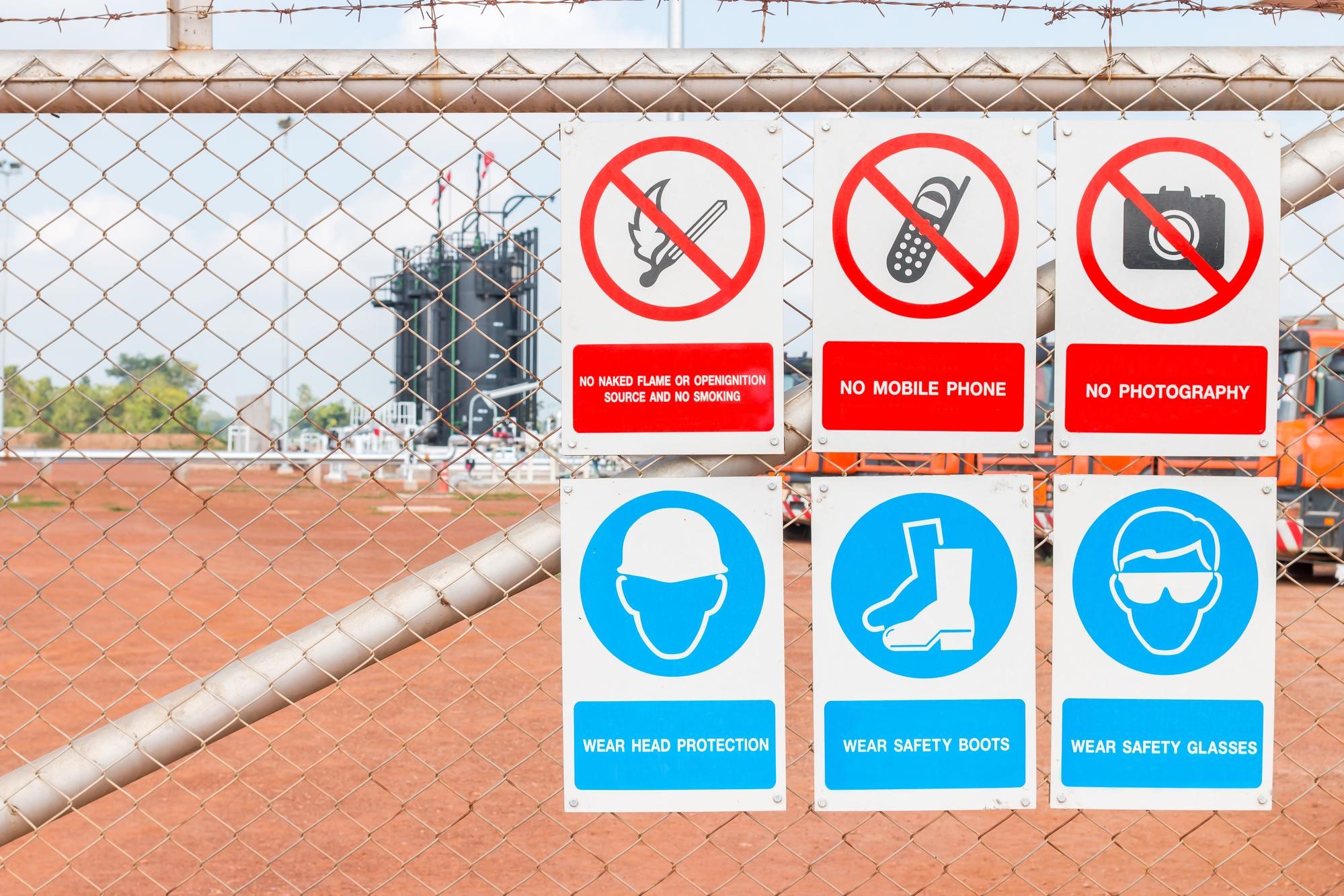 5 Tips for Safety in the Workplace
Published: Tuesday, 02 October 2018 14:14
Safety in the workplace is an important concern for any business. Injuries in the workplace can leave your business understaffed and potentially having to pay costly medical bills. Staff and employers can both benefit from operational materials which improve workplace safety and lead to a more confident and supported staff. Here are five tips that employers can use to improve safety in their workplace.
Regularly Train Your Staff
Regular staff training is one of the best ways to ensure workplace safety. Regular training can help to keep staff up-to-date with procedures and reinforces a work culture which values employee wellbeing. Safety meetings and company-wide activities can give staff the opportunity to get involved and become more aware of regulations. Regular training can also give employee's the opportunity to bond together and communicate more openly, making for a more productive and unified workplace.
Print Take 5 Books
Also known as Hazard Observation Books (HAZOB) Take 5 books are pocket sized pads which are used to assess a potentially hazardous job before starting it. These books are an important part of ensuring workplace safety and walk staff members through five easy steps to identify and potentially report a hazard. Your business' Take 5 books can be fully customised, including your logo and company/site specific information, plastic covers with or without additional printed safety inserts. The pads can be glued or stapled and perforated for extra durability with double or single sided printing in full colour or black and white. A qualified printer can take care of all the small details for you and make sure that your Take 5 books will work perfectly for your business.
Use Safety Posters and Labels
Labels and tags can help you to mark dangerous hazards such as malfunctioning equipment. These materials are customisable to any size or design and can allow further information to be written on the front or back. Safety labels can help to inform other staff members of a hazard and streamline the repair and replacement process. Safety posters & safety signage can help to educate staff on correct procedures, as well as inform them of important information such as exit locations. They can also help to improve workers morale or let them know that support is available for them. A happy and healthy workforce are less likely to cut corners and will be better equipped to work safely.
Safety Forms
Job Safety Analysis (JSA) forms and pre-start checklist books can help employees to accurately report issues before they become larger problems. These forms are easy to use and can be custom designed to your requirements by our team of in-house graphic designers. Pre-start checklist books are a great way to log maintenance of machinery and allow staff members to quickly and easily understand the work history of a machine they're working on. JSA forms can also help to contribute to safety in the workplace by ensuring that correct procedures are followed and hazards are avoided. These forms are easy to fill out and can be printed on carbonless copy paper in duplicate or triplicate making filing and record keeping fast and effective.
Vinyl Safety Stickers
Safety stickers are a great way to mark an area or tag equipment. Quality vinyl stickers which are UV resistant can last for two to five years of outdoor usage, making them a durable and easy to use option. G Force printing are the only printers in Perth that can print vinyl stickers with variable data. This means that stickers for your equipment can be individually customised and each have a unique part or equipment number. Vinyl safety stickers can be applied on almost any surface and can be cut to a wide range of shapes and designs.
Ask Your Printer
G Force Perth has printed over 500,000 customised Take 5 books and many other safety materials for some of Australia's largest companies. With the best quality printing equipment and over two decades of experience, you can trust your print job to G Force Printing. Give us a call today on 9331 3391 or email us for more information.