About G Force
G Force Printing is proud to be an Australian, family owned business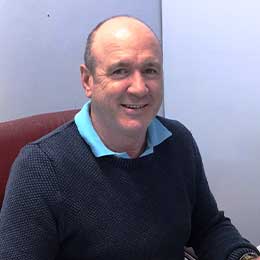 We began operating out of Kelmscott in 1995.
Since then the business has gone from strength to strength to become the business it is today with over 1200 repeat customers and 10 dedicated staff.
We moved to our current premises, in O'Connor, at the end of 2006 when we merged with Simnett Press and expanded further with the acquisition of Wells Jubilee Print in 2013.
"My team are always striving to exceed our customer's expectations. We pride ourselves in offering solution based outcomes while providing consistent quality, service and advice with a can do attitude." - Brett Duffield, Owner, G Force Printing
---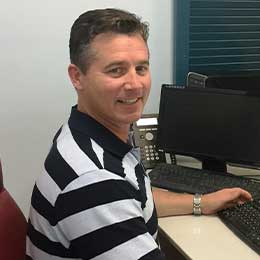 Mike Clifton, Senior Account Manager
Mike began his career in the printing industry in 1989 as a print machinist. He won three PICA (Printing Industries Craftsmanship Awards) awards during his years as a print machinist but has spent more recent years in the office rather than on the factory floor. He loves being able to interact with our customers on a daily basis and take care of their requirements.
His knowledge of the entire printing process from conception through to delivery is invaluable and we were very excited to welcome him to the team in 2015.
---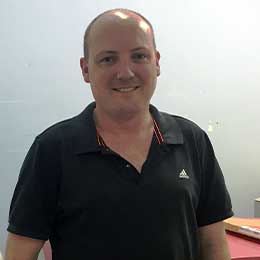 Mick Coulson, Production Manager
Mick has been a valued staff member of G Force Printing since 2013. His experience in the printing industry dates back to 2005. In this time he has built up a wealth of knowledge on the print production process from prepress through to finishing and distribution and has an expert understanding of both offset and digital printing.
He completed a Certificate IV in Lean Manufacturing in 2010 and applies the principles learned to ensure each job is completed as quickly and efficiently as possible without compromising on quality.
---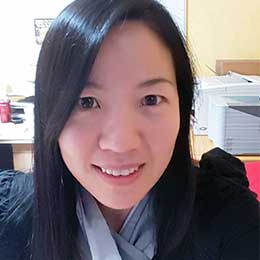 Ade Chia, Estimator
Adeline, or Ade for short, has 20 years' experience in print production and estimating. She began her career in the printing industry as a Desktop Publisher in 1995 and has since gained experience in quality assurance, project management, account services and client-vendor management.
She joined G Force Printing in 2015 and we've been so impressed with the level of attention to detail she gives to every quotation /order to ensure our customers are getting exactly what they need at the best price possible.