Sticker Printing Perth
Sticker & Label Printing Perth
Custom stickers & label printing are so versatile they offer handy solutions for any requirement
Whether you're after branded shipping stickers printing, address labels or eye catching print on stickers, Perth based stickers printer G Force Printing can recommend and deliver quality sticker products that fit the requirements of your business perfectly.
Sticker printers G Force Printing provide, fast, affordable, full colour printing sticker services from our Perth warehouse, with Australia-wide delivery.
With so many variables choosing the right mix for your printing needs can seem a little daunting. Contact our expert sticker printing team in Perth via email today or explore the list of sticker print options below.
Uses for Print Stickers:
Packaging/Product labels – For fresh food, sauces, pastes or preserves, soaps, cosmetics, lip balms, essential oils and candles we have labels suitable for jars, bottles, boxes, bags and other products. An inexpensive and effective way to brand and label standard packaging to properly showcase your products.
Branded Shipping labels – Perfect for all your branding needs. Peel and stick, make it as quick and easy as that to ensure your deliveries look professional and promotes brand awareness.
Logo stickers – A great promotional item to give away to customers, seal envelopes, bags, wrapping or packaging. They can be produced to any size or shape desired.
Name tag sticker/labels – Personalised name tags for events or name stickers for personal or business items and equipment.
Personalised gift labels/stickers – Labels & stickers are a perfect way to personalise corporate gifts, promotional items or wedding and party favours.
Sticker Printing Options in Perth
Supplied as single stickers cut to size or multiple stickers on a rolls or A4 sheets
Paper stickers and vinyl sticker options available
A variety of pre-cut label shapes - square, rectangle, round, oval, triangle, starburst or heart shaped or select any shape design desired.
Stickers available in white, cream, clear, metallic, fluorescent and unbleached kraft paper
In a choice of gloss, matt, uncoated, textured and vinyl
Custom stickers suitable for outdoor use, moisture resistant, heat resistant, acid oil and solvent resistant with options of extra strong adhesion and adhesive suitable for refrigeration and freezing – perfect for food products and cosmetic packaging
Sticker Printing Options
Custom stickers can be printed in full colour or in black or white ink – white ink is a great option for kraft paper, metallic and fluorescent
Our digital printing service makes it affordable to print small quantities of stickers in any size you require up to A4. It also has the capability to print variable data which is perfect for personalising custom stickers with names.
Our offset printing service is perfect to print larger quantities of paper stickers and offers the option of printing stickers in pantone (PMS) colour as well as four colour process (CMYK)
Our large format printer is perfect for vinyl stickers and uses hardwearing latex inks, suitable for outdoor use. As the name suggest we can print large wall and window stickers but it also produces smaller scale vinyl stickers just as well. Our vinyl stickers can easily be cut to any custom design & shape imaginable
Do you need high quality print stickers or label printing in Perth, Western Australia? Contact us today via phone or email and make sure to take advantage of our expert sticker printing services, advice, custom design, customer service and top quality sticker printer service.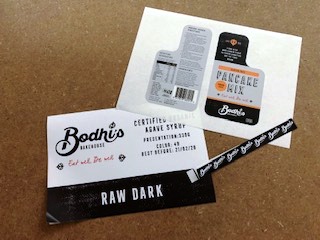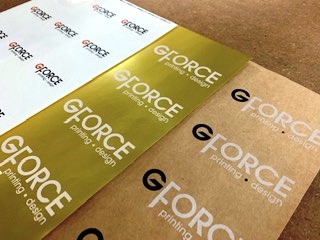 !--
View Pricing
-->
Contact Us