Custom Branded Client Christmas Gift Ideas
Published: Monday, 22 October 2018 15:27
Client Christmas gifts are a wonderful way to acknowledge and thank your customers, and to share a message about your business for the coming year. Depending on the size of your business and clients, there are so many ways to say thanks, without blowing your budget. A fantastic way to add a personal touch, is to include a custom printed card or note with your gift. This is also an opportunity to strengthen your message and branding. Check out our list of ideas to send some custom festive cheer, this holiday season.
Charity Christmas Cards
The holiday season is all about being thankful and giving back to those who need it, so why not incorporate this into your client gift this year. Charity Greeting Cards allow you to order Christmas Cards direct from your printer, with a donation going back to your chosen charity.

This year you can choose from a range of great causes, including the Heart Foundation, Children's Cancer Institute and the National Breast Cancer Foundation. The Charity Greeting Cards make the charity donations, which is included in the cost of the cards you order. The organisation guarantees at least $5,000 to be donated to each charity.

There are many different Christmas card designs to choose from, including some of the examples below: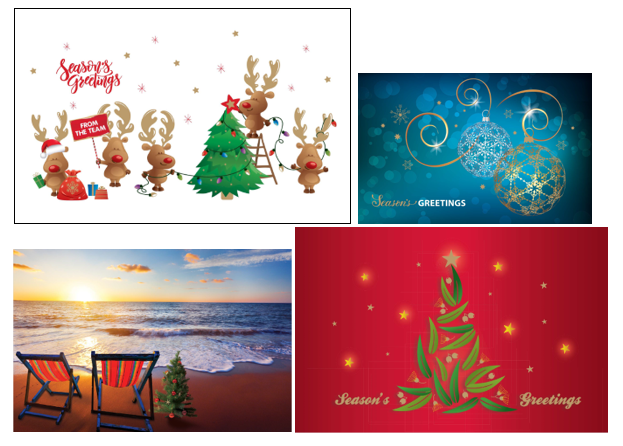 You then have a personalised printed message inside for your clients. You can choose to print the message in black and white or full colour and it is completely customisable. You can use one of the suggested messages or create your own. Your company logo can be included and include printed scanned signatures to save time signing each one.
The reverse side of the card has a printed message explaining the donation to your chosen charity. The cards are also made using paper from certified and sustainably managed forests, so you can be assured you are staying environmentally conscious this year.
Plain envelopes are also included. Why not save time and ask your printer to also print these with your personalised address details, logo and return address. A 65-cent stamp can be used for mailing these charity cards in November and December. Your Printer can also arrange to have these sent out for you, so talk to them today about Charity Christmas Card options.
Gourmet Gift Hampers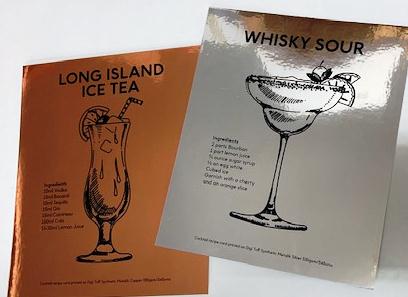 Gourmet Gift Hampers are a wonderful way to say thanks this Christmas. Everyone loves having some delicious goodies turn up at their workplace! It's so easy to put together your own hamper, whether it is by using some chocolates and sweet goodies, or by selecting a healthier option such as some fresh seasonal fruit, such as mangos, from your local supplier. Don't forget to professionally gift wrap these hampers with your corporate colours and add a personal gift tag printed with your message and logo. Another great idea is to send recipes or ingredients to make something themselves. As an example, send in a hamper the tools and ingredients to make their own gourmet gingerbread men biscuits, with cookie cutter included. Ask your printer to print the recipe with your Christmas message and company logo included, for that individualized touch. You are only limited by your imagination with this one, so have a think about something that can be unique to your business or industry.
Branded Business Stationary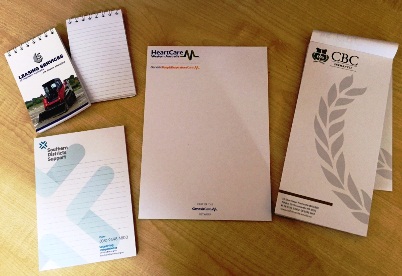 Sending the gift of corporate business stationary is not only handy, it's a great way to keep you in your customers' front of mind, well into the new year. Popular choices are your company's branded notepads, pens, USB sticks or any other handy office supplies. Speak to your printer about your options for sending some corporate stationary this festive season.
Food Truck
Food trucks are really big in Perth at the moment, so you can take advantage of this by ordering a truck to turn up to your favourite client's business in the lead up to Christmas. Depending on the size and style of business, you can arrange for an ice cream or coffee truck, or even a lunch truck to turn up for an hour and deliver free food to the staff. Make sure you arrange custom printed invites or postcards to be delivered a week ahead, to notify all employees of the food truck event, to maximise staff turn out. Include your company thank you message and logo in the invites.
Desk or Wall Calendar
A branded desk or wall calendar is a practical gift, which will keep you in your client's mind for the next year. These days you can get full colour calendar's printed with photos or images, at low cost. Desk calendars are also very useful for office workers, and a handy way to keep your phone number right next to them all year round.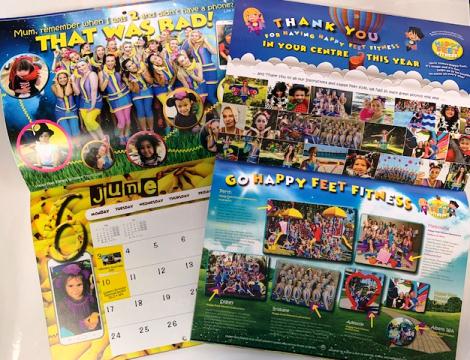 Liveable Gifts
Bringing a little green to your client's lives is another unique gift idea. Consider sending a 'liveable gift' such as potted plants and succulents, which make a terrific addition to their desks or something they can take home. You can source these very cheaply from your local garden nursery, or plan ahead and grow your own, ready in time for Christmas.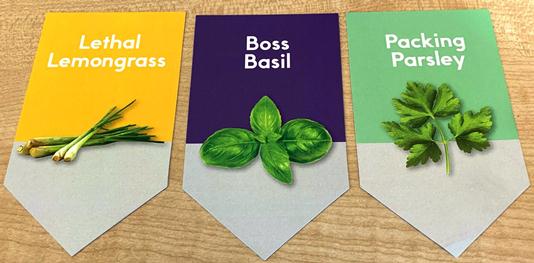 Make sure you choose a water wise succulent or cactus type plant that is happy to live in doors, so it keeps on living well after it has been delivered. Add your personal touch with a custom printed card in the plant pot, with care instructions or water wise logo. Ask your printer to print these on durable synthetic paper so they last. Another idea is to send the seeds for a flower or plant, which they can take home and grow from scratch. Send the seeds in a custom printed envelope. Include some wording in the gift, about your business relationship 'growing' into the new year.
Custom Magnets & Photo Frames
Almost every office has a communal fridge where staff gather. Consider sending a practical custom gift, such as a 12 Month Calendar Magnet, which also includes important emergency phone numbers and other information. This will no doubt end up on the fridge where your customers will see your branding for years to come. You could also create a custom magnetic photo frame, which they can use to add their team photos to the fridge or other magnetic surface. Your local printer can help you create a custom magnet, so have a chat them today about options for having these created for your clients.
Personalized Wine or Other Alcohol
Alcohol has always been a popular gift, so why not go one step further, and personalize it? Ask your printer to create some custom stickers that you can wrap around the bottle, with your personal message and company logo.
Gift Card for Your Business
Thank them for their loyalty by offering them a discount or voucher for your services in the new year. Or why not make it a custom printed voucher for a lunch or coffee? This can be a terrific way to pencil in a catch up with your clients in the new year, when everyone is back in the office.
Branded Gift Tags
No matter what your gift, make sure you get some branded gift tags printed, to attach to each gift. G Force Printing can print these in a range of sizes and include the attachments needed to secure to each item. Christmas is the best time to thank your customers for their business over the last 12 months, and an opportunity to send them a personalised message for the new year. There are some great custom client Christmas Gift Ideas out there, and don't forget to get your Christmas Cards personally printed to keep your brand in their mind for the coming year ahead. Talk to the experts at G Force Printing for help organising your Client Christmas Gifts this year.