Easy Marketing Ideas for Perth Small Businesses
Published: Wednesday, 28 February 2018 11:55
 Marketing a small business in Perth, can sometimes seem like a daunting task. But it doesn't have to be! There are some great, cost effective ways to market your small business, be it through online channels or traditional printed materials – or a combination of both.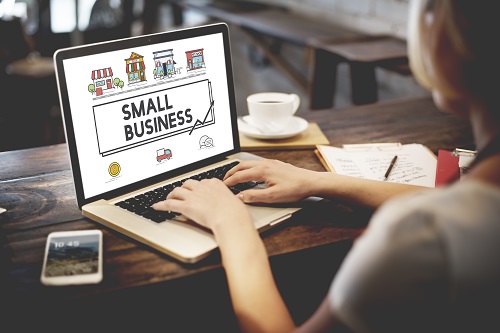 We have put together some cost-effective ideas for marketing your small business below:
Social Media
If done correctly, social media can be an excellent way to promote your business. The first thing you need to do, is come up with a social media strategy, that looks at which platforms are best for your brand. With so many platforms available, including Facebook, twitter, Instagram, snapchat, LinkedIn, Pinterest and so on, it can seem somewhat overwhelming.
Part of your strategy should be to understand where your audience is engaging. There is no point posting hundreds of items on Facebook, if your audience is not using this platform. Do your research, and once you understand where your audience is, you can start to build a strategy aimed at them.
Community Events
Depending on the type of business, community events can be a terrific way to build brand exposure and introduce you to customers in your area. Real estate agents will often do free morning teas or children's entertainment in parks in their area. This puts you in front of your local community. Get creative, and create a unique event that is right for your business.
Networking
Start networking in your local area. Perth has a great business community, willing to support each other, and you can find some great networking events for your industry. Meeting someone face-to-face is a terrific way to get your name out there, and look for cross promotional opportunities. It's also a way to get inspiration from others in your industry on innovative ways to promote your business.
Brochures & Flyers
Depending on your business, brochures, posters, business cards and flyers are a great way to market your business in your local area. Things like restaurant menus and price lists are great for mail drops, as you know you are getting to the people in your area. Or handing out brochures in appropriate locations, such as shopping centres or community events.
Trade Shows
Industry specific trade shows are also great to market your business, to an interested and engaged audience. Boat Show, Home Shows, Wedding Expos, Food and Wine Events, there are many options out there, dependent on your business. While there is usually a cost involved to promote your business at these events, often the return on investment is worth the initial cost.
Before you go, make sure you have some visually attractive marketing materials to attract your customers at the event, including banners, A frame signs, pull up banners, teardrop banners and take home packs with printed materials such as brochures, notepads and product samples.
Become a Thought Leader
Are you an expert in your industry? Writing articles or blogs, or presenting on local radio programs, is another way you can expand your reach, and present yourself as an expert. Whether it be sending out a regular newsletter to your customers, adding a blog section to your website, or a column in the local paper, there are loads of ways you can expand your reach, by providing helpful and relevant information to current and potential new clients.
No matter what your business, there are some great and innovative ways you can market to your right audience in Perth. G Force Printing have a fantastic team of graphic designers and marketing experts, who can help design some excellent printed promotional materials for your next event. Call us today!