Online Print Management
As a client of G Force Printing you gain free access to our cutting edge online print management system, also known as web to print.
Your company's private login will allow you to view each of your unique products, prices and order history.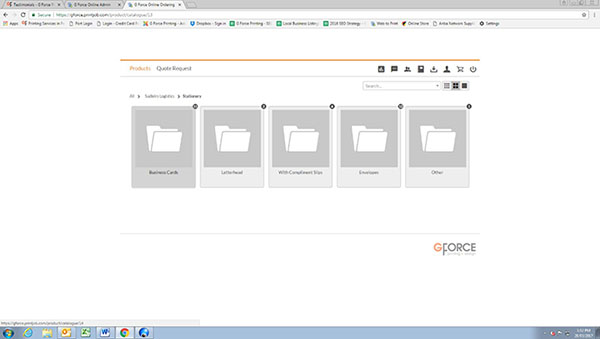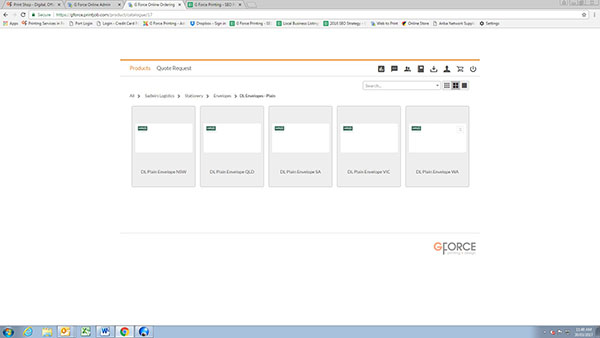 You can view product proofs and pricing for various quantities as well as order/reorder at any time of day in just a few easy steps. Receive instant confirmation of your order and log in to check the progress at any time.
It's so simple to use yet offers amazing features like:
Being able to edit business cards details yourself online and view proofs instantly – no more waiting around for a designer to make simple changes and go back and forth for approvals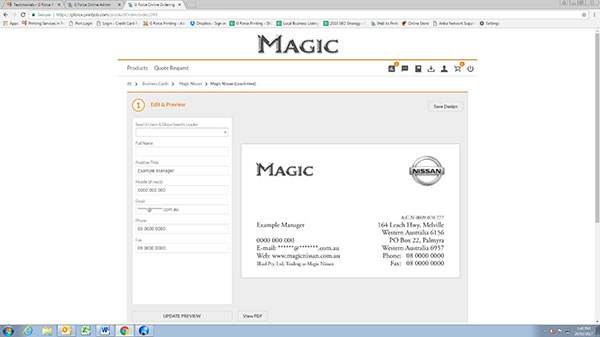 Setting up multiple users with budget and approval processes – perfect for large organisations where multiple employees are responsible for placing orders while allowing management to keep track of spend
Stock management, take advantage of the cost benefits of bulk printing and warehousing, you can view and manage stock products online in real time – all print products become cheaper the more that you order at a time so why not order in bulk and get G Force Printing to store the excess you don't have room for in the office, call off stock from your balance as required and receive superfast delivery, you can view the balance of stock online at any time and you'll also receive email notifications when printed stock is getting low to prompt you to place a replenishment order to ensure you never run out again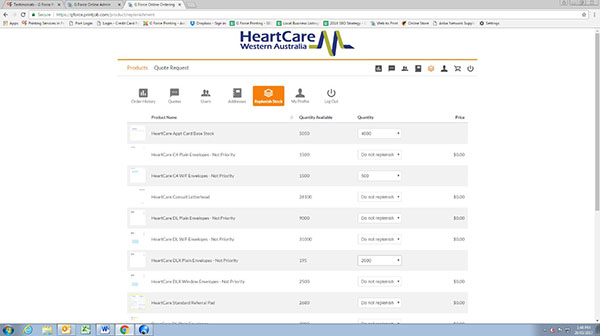 The benefits don't end there; all our online clients are so impressed with how user friendly our online system is to use and how much time and hassle it saves them and we're only a phone call or email away if you need any help at all.
Curious to find out more? Contact one of our friendly team for a demo today!

"We have been dealing with G Force Printing for many years and find they provide an excellent service. Having all our products stored for online ordering makes for a quick and efficient method of ordering. G Force Printing staff are always more than happy to discuss any changes or additions to our normal range."
Christine Findlay, General Manager, Solid Gold Diamonds (Perth, WA)
"So impressed with the online order system you set up for our company. Love that I can typeset our business cards myself online, no need to wait for proofs anymore! Such a fast and efficient process, it takes the chore out of managing our print requirements."
Paris Duffield, Receptionist, Airskill
!--
View Pricing
-->
Contact Us