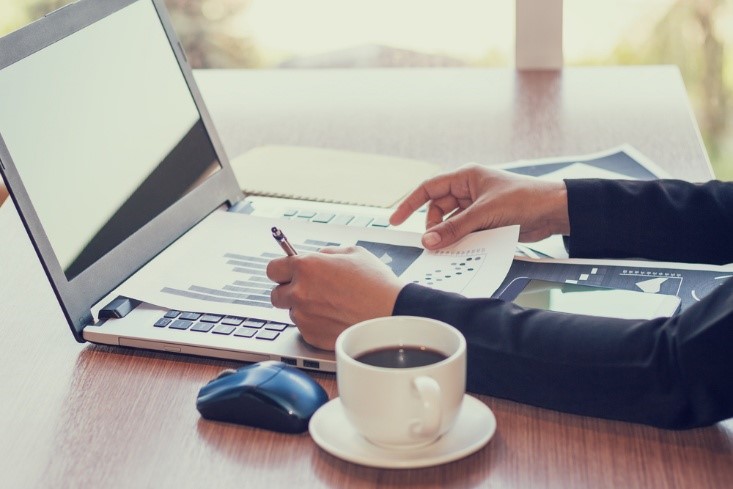 6 Successful Business Development Ideas to Grow Your Business
Published: Tuesday, 05 March 2019 15:29
Whether you have just started or have been running a business for a while, growth is an integral part of business success.
To nurture growth and improve results, business strategies should be reviewed annually. From branding, social media presence, strategic content and defining your why, here are some of the most successful business development ideas to help achieve growth.
1. Perfect Your Branding
What message is your brand sending? Business brands are more than a logo. Whilst design and colour matter, your brand needs to speak to your target audience, be something they can identify with and stay consistent across all marketing materials – offline and online. If you're yet to define your brand, start by thinking of it as a person. This will help to determine its character, which is made up of values, beliefs and purposes that outline who your brand will connect with. These characteristics should be reflected in all business branding. Banner printing, branded stationery, flyers, A-frame signs, pull up banners, teardrop banners and other marketing materials are the tools to help drive brand visibility. Consider investing in small branded gifts, such as keyrings, envelopes, stickers, notepads, pens or notebooks to give away at industry events or to business partners and loyal/big-spending customers. Tip: Like people, businesses change and grow. Don't be afraid to expand your brand over time.
2. Avoid Drive-By Content
A well-devised content strategy is crucial to business growth. But there's a big difference between churning out content and building a tribe. Drive-by content uses a cookie-cutter approach that doesn't always support useful and targeted information. A good content marketing strategy offers your audience information that retains their attention and builds trust – and this must be maintained over time. Ensure your content and content marketing strategies are aligned with your brand, business objectives and audience. This can be achieved by:
Regular content audits to prioritise important content and see what is and isn't performing well
Building personas to better target content and online marketing strategies
Tracking content
Revisiting your target audience to plan exactly who each piece of content is targeting
Building authority in the industry with regular, high-quality and educational content
3. Attend Networking Events
Perth has a great business community to tap into. To benefit, attend relevant networking events in your industry to get your brand out there and connect with like-minded people. Taking the time to build your networks is a business investment. After all, it's not always what you know but who you know. Keep your finger on the pulse with the latest small business events to build relationships and word-of-mouth referrals. Consider hosting your own event to boost your profile as well. Invite existing clients and encourage them to bring a friend to help spread the word.
4. Start a Conversation
Social media is a powerful way to get your brand out there and gain valuable insights through social listening. However, don't splatter your business across all platforms to reap the rewards. Instead, choose 1-2 that best fit with your brand and audience. Platforms such as Facebook rely on algorithms that reward interaction. To be heard, start conversations. If a business page posts something that doesn't get a response, Facebook won't show it to anyone. But if you ask the right questions and write and share relevant content that people find interesting enough to comment on, posts will be favoured over others. Once comments are made, make the time to respond. Tip: Social media is personal and requires brands to be different to stand out from the noise. That doesn't mean it's an opportunity to over-promote and spam users with products and sales talk. Focus on building trust and connections, and creating brand love instead.
5. Add Value
What kind of value does your brand bring to the table? Rather than increasing the cost of products and services, add value for your clients. This can be done by faster delivery, better packaging, simplified processes and added quality.
6. Listen to Your Clients
There's nothing worse than an unhappy client. As the business grows, never stop listening to clients and how they perceive your business. This will help streamline branding and content. Read feedback and reviews to determine how you can make your business better and meet client's needs. If what they're saying isn't aligned with how you perceive your business, it may be time to review things again. Ready to grow your business? G Force Printing can help with business branding and printing. Contact us to find out more or read the latest on our blog for tips and information.